Warning! Downloading copyrighted material is illegal, and all the files here are only for educational uses. if you wish to use this file online you have to buy a genuine version. We don't own and resell this product, we got this from a free source. Developers/creator/maker made it with difficulty. We request you to buy a genuine version.
In-Depth Slideshow 23898463 – Free Download After Effects Templates
After Effects Version CC++ | No Plugin | 1920×1080 | 950 MB
In-Depth Slideshow is a clean looking and creatively animated After Effects template with an eye-catching design and smooth transitioning effects. This template contains 20 placeholders for main pictures, 30 placeholders for secondary pictures and 1 logo placeholder. A great way to show off your new products, portfolio, sports, fashion, traveling, vacations, friends, and family photos. Impress your audience with this slow and cinematically animated AE template.
6 template included in 3 versions, each has plugin required and not required
Full 4K version and HD versions included
1min versions and 2min versions have a different animation style
Optical Flare plugin used in the required version
Each scene animated up to 10 seconds by 22 independent modular parts
Re-arrange pictures, no keyframe used
All picture frames editable
Modular structure, easily extend the duration
Each scene has its own control panel for made changes
Shadows, Depth of Field, colors are adjustable for each scene individually
Instruction included
All language of AfterEffects support
20 placeholders for main pictures (for 2min)
10 placeholders for main pictures (for 1min)
30 placeholders for secondary pictures (for both versions same)
1 Placeholder for logo
PAL and NTSC, 4K, FULL HD, HD preconfigured and ready for render
Customization options for each scene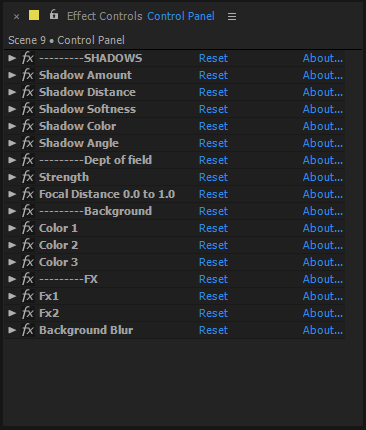 Customize duration and orders of scenes

Update: Added 4K versions and 1min version for Full HD
Music
Music by Sky Production
Can be purchased here Wonder – Inspiring Motivational Uplifting
Download from file-up Download from nitroflare